Tummy Tuck
Abdominoplasty – Dr Allan Perry Jr., a board certified plastic surgeon focuses on plastic surgery and cosmetic surgery procedures including abdominoplasty and other reconstructive surgical procedures.
Patients who desire an abdominoplasty usually are seeking to reduce the size of a protruding abdominal area. This plastic surgery procedure is best for individuals who are unable to eliminate their protruding abdomen through exercise and dieting. Such factors may affect an individual's confidence, leading them to seek a tummy tuck.
An abdominoplasty is a very individualized procedure in which your goals should be realistically determined and discussed with Dr. Perry Jr. Together you will determine what specific procedures will be performed. An abdominoplasty is often performed in conjunction with other procedures such as liposuction so that the hips can be shaped to match the smaller tummy. Once your goals have been determined you will set a date for this procedure and will be given instructions about how to prepare.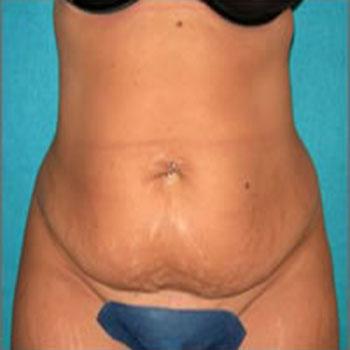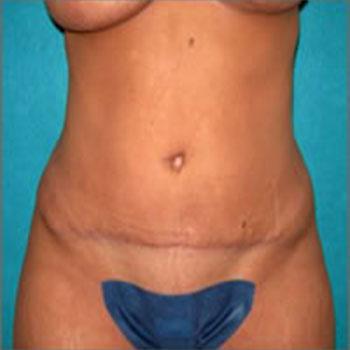 Tummy Tuck
Before and After Photos
Click here to visit our Tummy Tuck before and after photo gallery
An abdominoplasty can help such individuals restore a thinner and fitter looking contour to their bodies. The tummy area is made smaller to better match the body of the patient. Dr. Perry Jr. accomplishes this by removing excess fat and skin in the abdominal area and tightening the underlying muscle tissues. This not only helps to restore the physical appearance of the patient, but also restores self-confidence and respect to the patient. Please contact this Dr. Perry Jr. to learn more about getting a tummy tuck.
When the date for your abdominoplasty king several hours or more depending on which procedures you are having performed. Two procedures are available, the full abdominoplasty or the partial abdominoplasty for patients who only need to reduce the lower belly. Dr. Perry Jr. will create an incision that runs along the lower fold of the abdomen and then will remove excess fat and skin. The abdominal muscles will then be tightened and set into place.
The full abdominoplasty differs from the partial procedure in the extent of work done. Generally, the partial procedure does not require the naval to separate from tissue while the full procedure does. The full procedure has a greater effect in reducing the size of the abdomen, but recovery time for the partial procedure is usually shorter and results in a smaller scar.
The abdominal area may experience some pain and swelling during the first few days following the procedure. Dr. Perry Jr. will likely advise you on other precautions to take following the surgery. Several weeks recovery time is usual and exercise will often help speed the recovery process after the initial recovery period. All procedures are performed with anesthesia to minimize any discomfort or pain. Contact our office to learn more about an abdominoplasty.
Dr. Perry Jr. is a board certified plastic surgeon in Glendale Ca. All aspects of body contouring offered including liposuction and tummy tucks. Dr. Perry Jr. sees patients from Pasadena, Glendale, Burbank and Southern California.